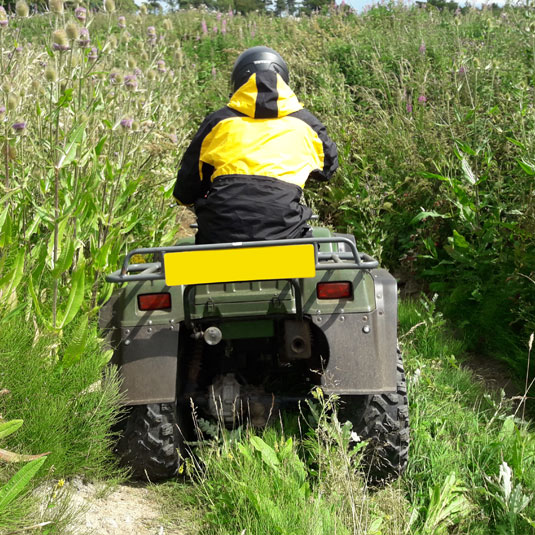 All Terrain Vehicle (ATV) Training in Scotland
We offer
British Off Road Driving Association (BORDA)
occupational training for those riders who operate an All Terrain Vehicle (ATV) as part of their job. This is an intensive certified one-day course for up to 4 riders.
For those who are new to ATVs, a second day may be required to achieve everything that is included in the training schedule. As with all Far by Four off road training, we are more than happy for trainees to use their own ATVs as it make sense to train with a familiar vehicle.
We are also more than happy to visit your site to undertake the training so we can incorporate all the obstacles and terrain that you and your staff would operate on. Please phone 07748 467637 email farxfour@btinternet.com or contact us via our contact form for more details.
All BORDA courses are nationally recognised and recognise an employers obligation to provide effective training for their workforce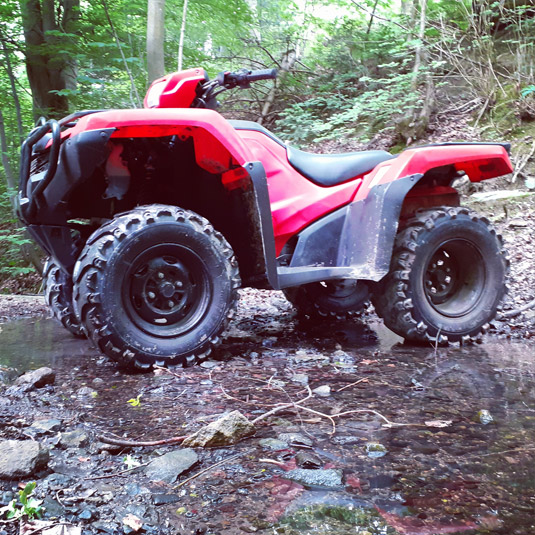 One Stop Shop