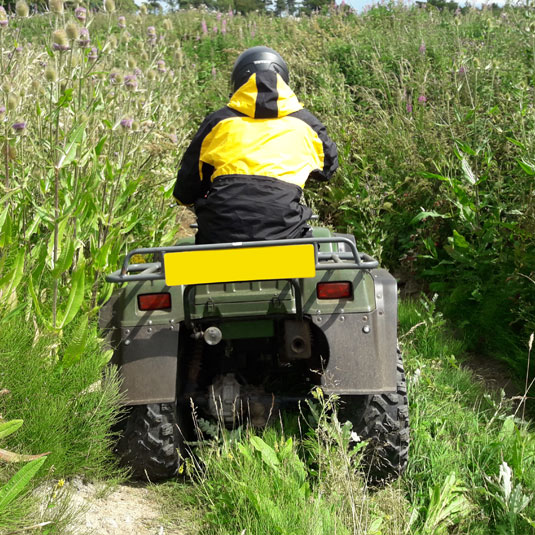 All Terrain Vehicle (ATV) Training in Scotland
We offer
British Off Road Driving Association (BORDA)
occupational training and
Lantra
training for those riders who operate an All Terrain Vehicle (ATV) as part of their job. This is an intensive certified one-day course for up to 4 riders.
For those who are new to ATVs, a second day may be required to achieve everything that is included in the training schedule. As with all Far by Four off road training, we are more than happy for trainees to use their own ATVs as it make sense to train with a familiar vehicle.
We are also more than happy to visit your site to undertake the training so we can incorporate all the obstacles and terrain that you and your staff would operate on. Please phone 07748 467637 email farxfour@btinternet.com or contact us via our contact form for more details.
All BORDA and Lantra courses are nationally recognised and recognise an employers obligation to provide effective training for their workforce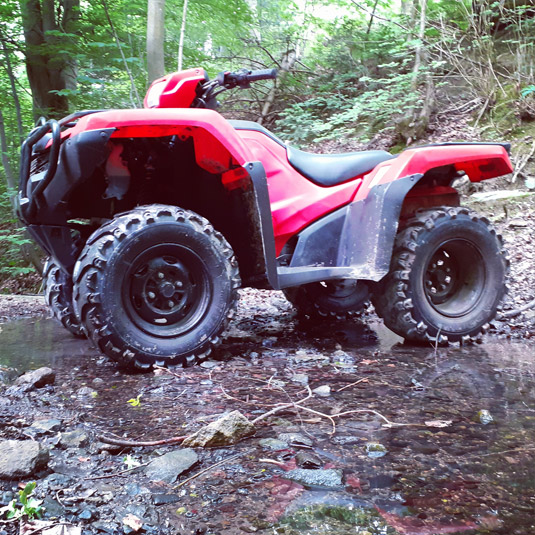 One Stop Shop
ATV accidents cause more than 1000 serious injuries a year, and while you might consider you don't need training, your insurance could be rendered useless without documented proof.
We supply a modern Honda ATV, crash helmet(s), gloves, a book of course notes, a trailer if required, a first class training site and a professional BORDA (The British Off Road Driving Association) and Lantra trainer. The training complies with HSE and PUWER regulations and a certificate is issued to candidates who successfully complete the course. All you need to do is turn up on the pre-booked date at the agreed time. This course is based on two candidates sharing.
Training can be provided for a maximum of four candidates by prior arrangement